The road to a multi-billion dollar brand
Saying no to freeways. Eating a 100-mile diet. 311 kilometers of bike lanes. Vancouver has long been a source for disruptive innovation and today VEC's State of Vancouver's Green Economy 2018 report highlights over 200 leading green businesses – and the policies, innovation and culture – that have catalyzed our $31.5 billion brand.
Vancouver's economy grew faster than any other city in Canada while we reduced our carbon emissions by 11 percent. This decrease in the carbon intensity of our GDP shows that we can grow a low-carbon economy without adversely impacting our prosperity. In fact, investing in the green economy has paid great dividends: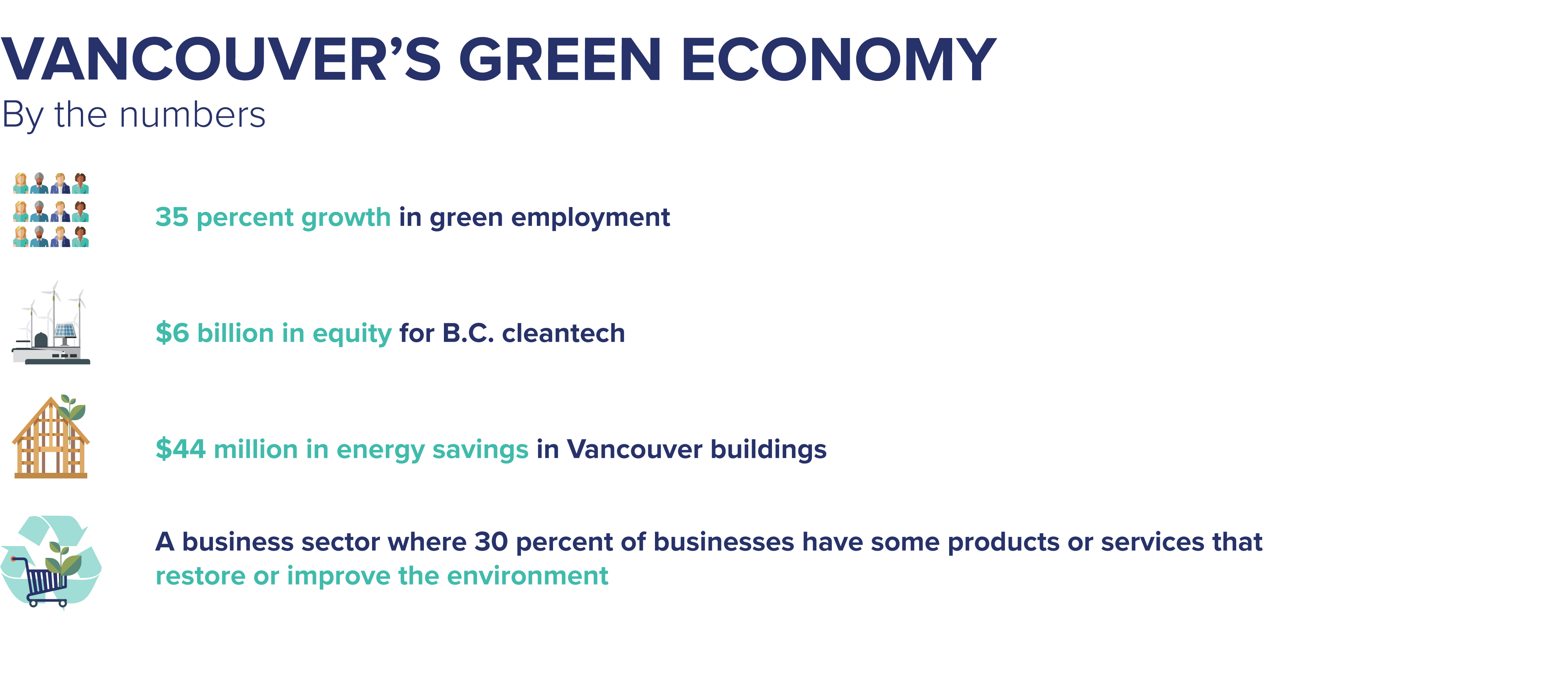 Today, one in 15 Vancouverites works in the green economy. In VEC's State of Vancouver's Green Economy 2018 report, you can read about over 200 leading green businesses making great strides in innovation and the development of low-carbon solutions to traditional and contemporary problems in buildings, energy, mobility and resource management.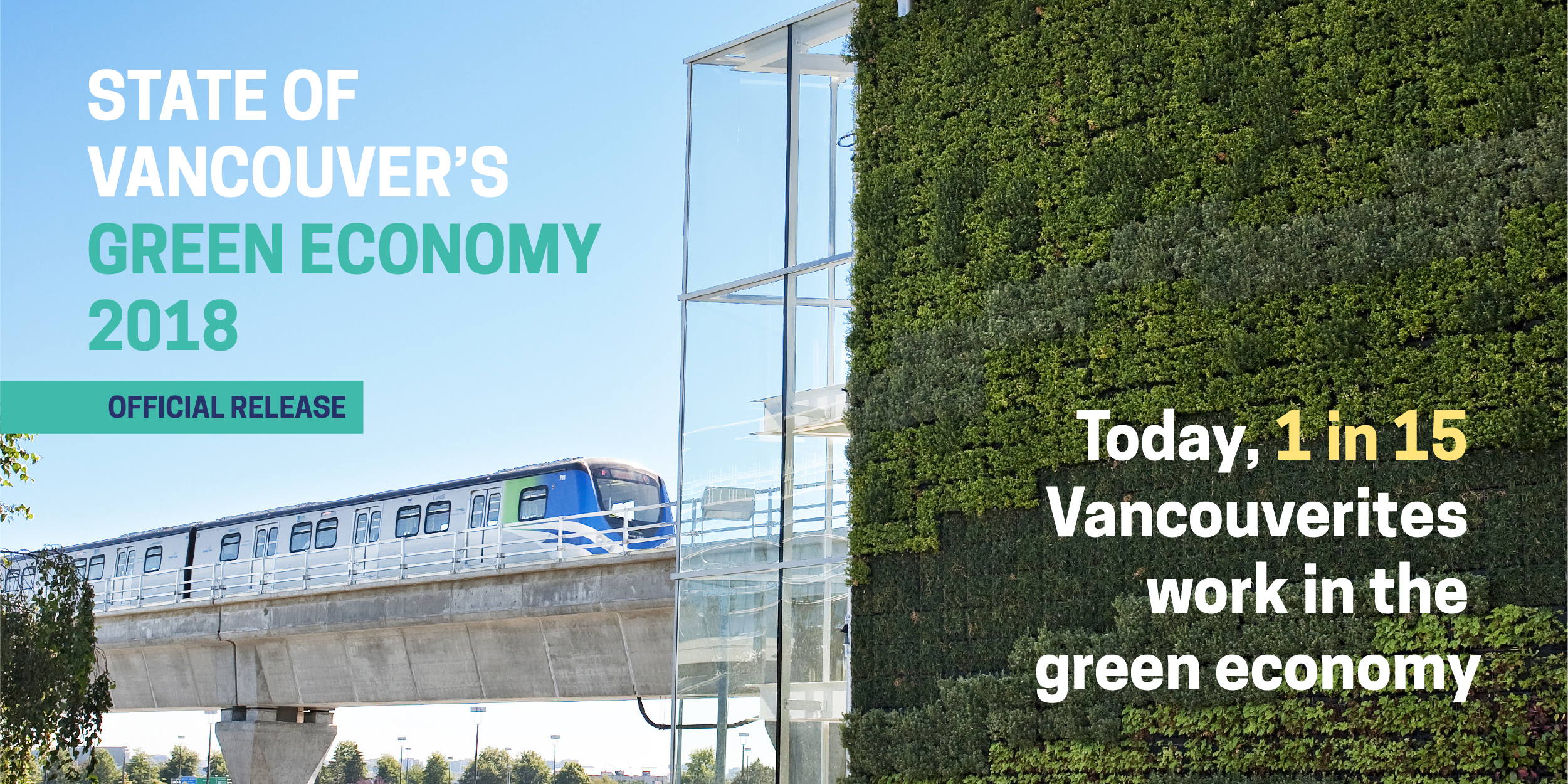 Our report is an open invitation to global leaders, innovative companies, and motivated citizens to join us to collaborate on solutions for the obstacles that remain to a green and resilient future. We warmly welcome all interested to learn about the Vancouver advantages that have led to making the city a unique ecosystem for a green economy.
Download our 2018 Report to read about:
Green Buildings
Cleantech
Green Mobility
Materials Management
Local Food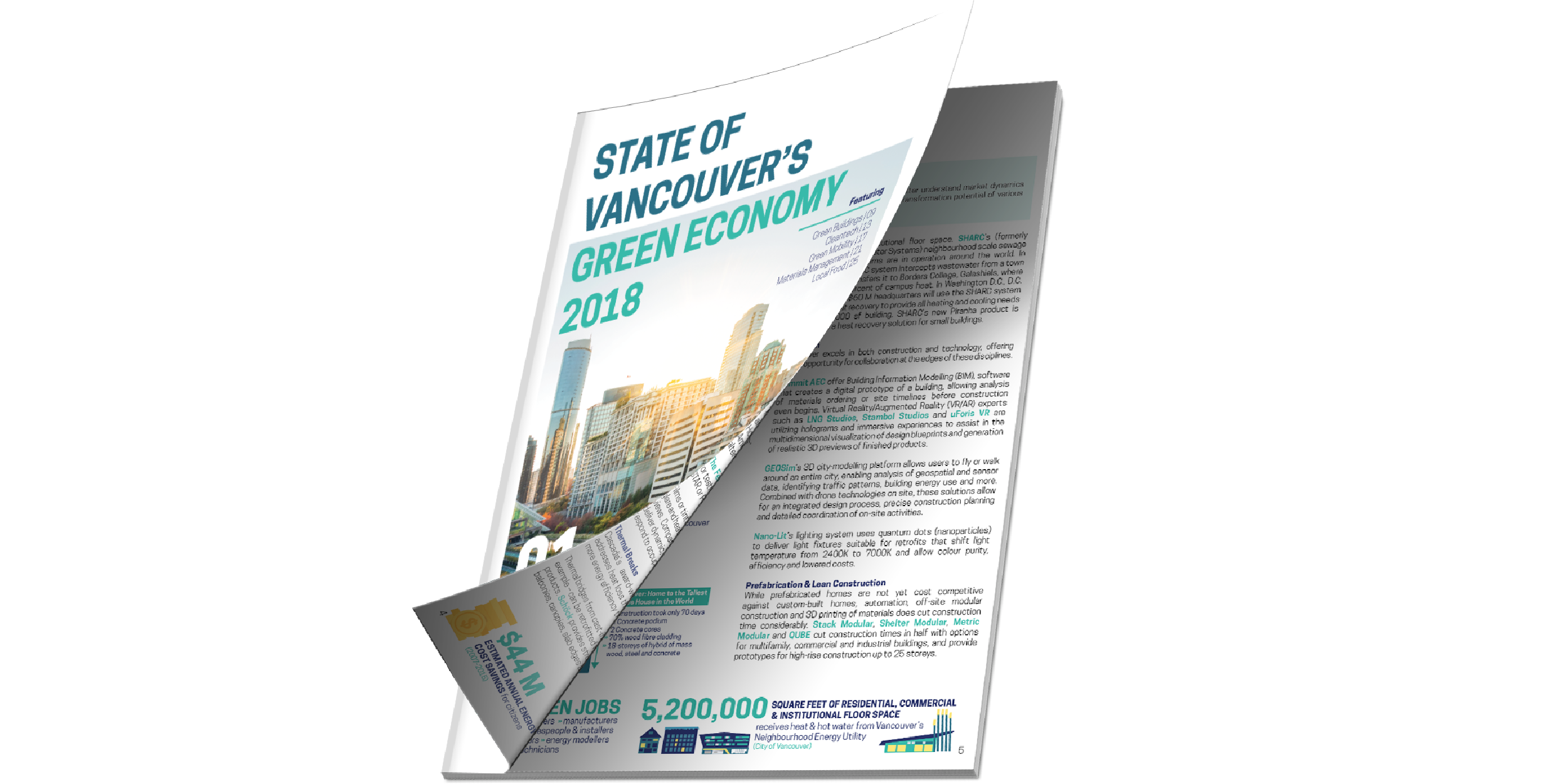 Download the 2018 Report